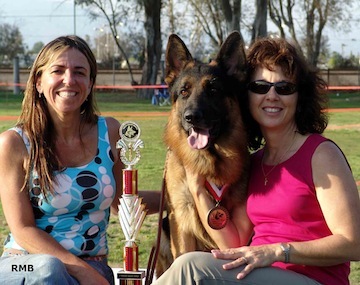 We are German Shepherd dog breeders in Southern California who love the breed and are dedicated in maintaining the breed standard. German Shepherds are the watchdogs of all dog breeds. They are known for their keen sense of loyalty and devotion to their human counterparts. The temperament of the German Shepherd is a key to this dog breed's versatility. German Shepherds are used in many areas such as herding, therapy service and police and rescue work. They are also bred for the confirmation show ring and working trials. They make excellent family companions. We breed for outstanding temperament, structure and working ability. Our dogs and puppies are backed by our many years of breeding and knowledge of bloodlines thus we are confident that your new dog will be at your side for many years. We have large boned, deep red and black pups as well as the traditional large boned, black and tan German Shepherd pups. All our dogs are AKC registered.
We are dog breeders committed to the excellence of the German Shepherd.
Please explore our site to learn about our available puppies and dogs as well as information about our breeding program.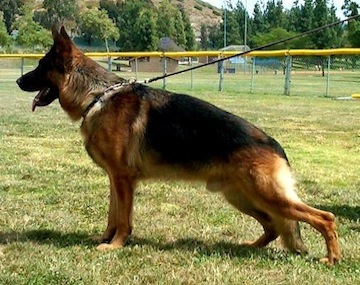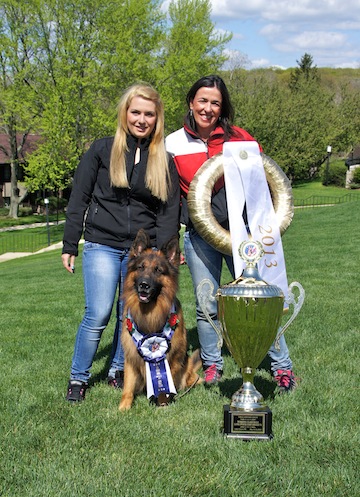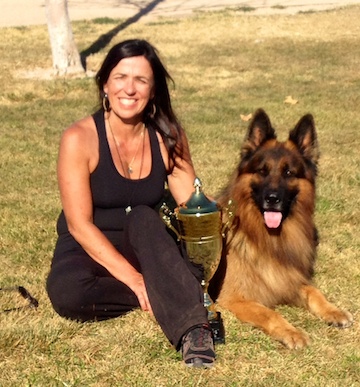 Click Here To Order NuVet Plus Or Call 800‐474‐7044 #11231
Enter your NuVet Vitamins today for the health of your dog or puppy!
Enter discount number 11231